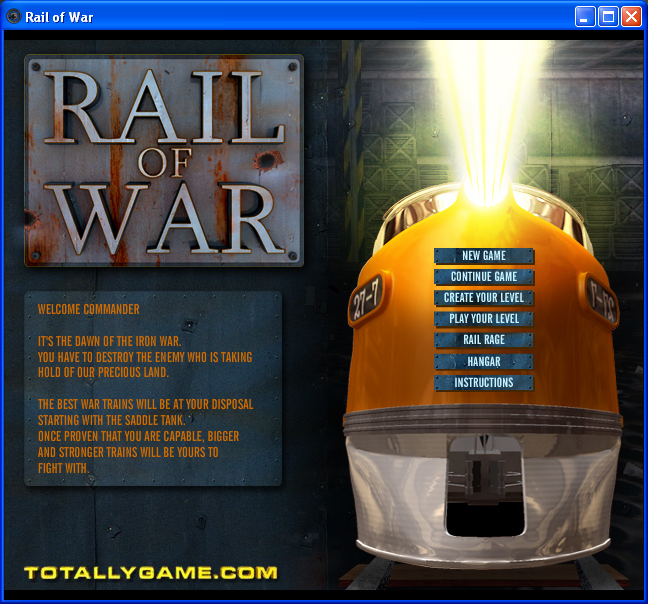 Welcome to the Rail of War Wiki
Welcome to the Rail of War Wiki, the Rail of War Encyclopedia that anyone can edit. Thanks to people like you, we have been improving overtime.
We have been running since November 26th 2011.
About this wiki and game
The wiki is about the game Rail of War; a gOLD (Or, in a longer way, old but gold) game where you have to complete missions while repairing and refueling your train. There are land and air enemies.
Game is simple. There are two limits in stocking your train: Cash and Load. Cash is self explanatory. Load is the capability of how much your train can pull.
Recent Wiki Activity